The second time I went to The Melting Pot, we got there a little early, so we went to the bar. We were greeted by a sportily dressed, and very pleasant bartender, John. Little did we know we were in for a treat.

John is a purveyor of pre-prohibition era drinks, which are enjoying a resurgence as of late. A Mixologist., in current parlance, although John tells me he's a bartender, and that anyone who needs a more elevated title is forgetting that the customer is what matters. These drinks feature strong ingredients like gin and rye, absynthe and bitters, and are accented with fresh fruit and zest. A complex blend of flavors. They also are handcrafted drinks, eschewing mixes, blends, and modern bar techniques, focusing on hand-muddling, shaving, grating, and mixing. These are beverages you should be at the bar to both watch them being assembled, but hear the descriptions of why John has chosen different ingredients and preparations, as well as the history of a particular beverage.

John made us a Sazerac:
An Old Fashioned:
and an Aviation:
A Moscow Mule: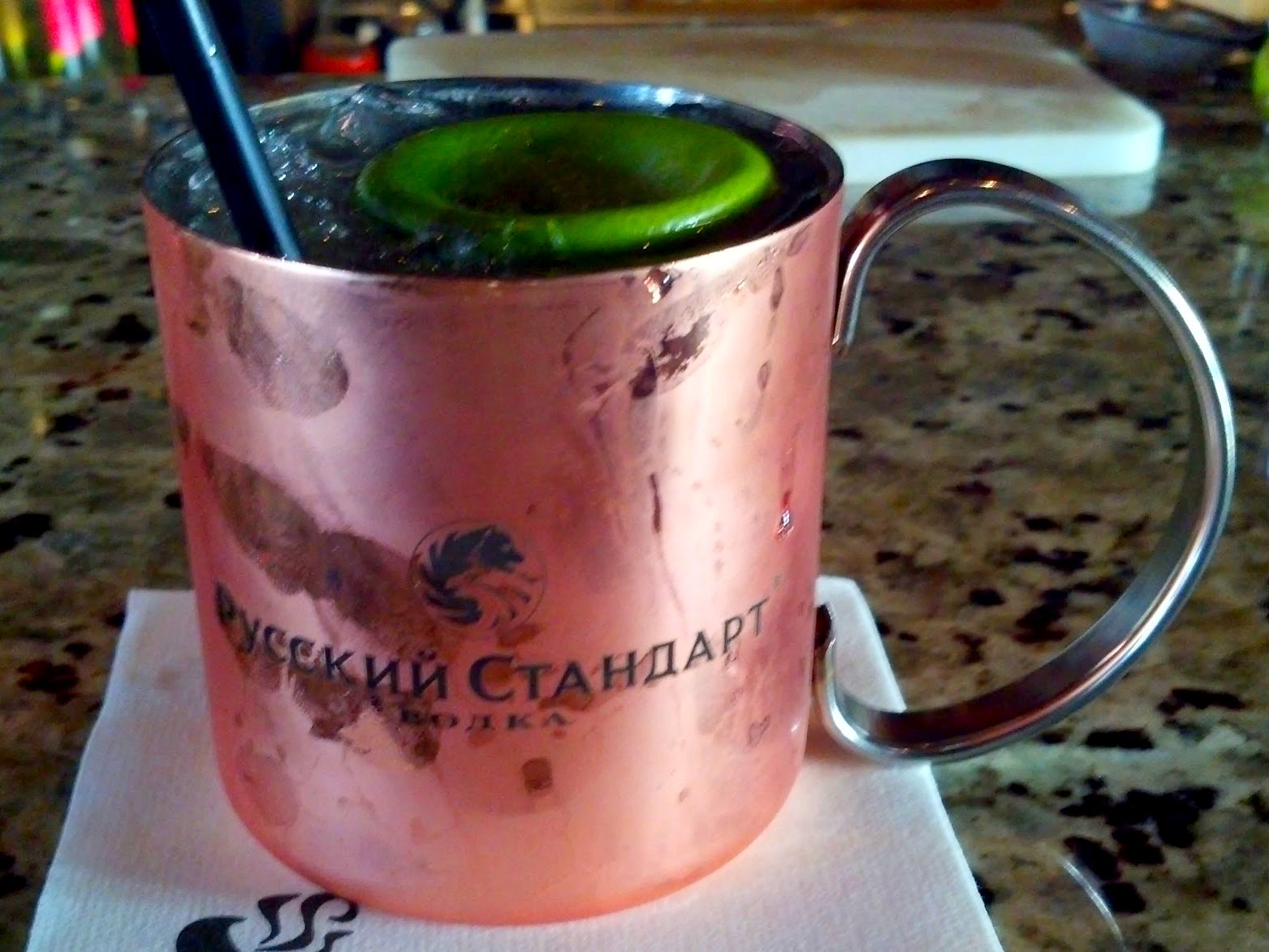 A Manhattan:
All were really great. Now, keep in mind, these are slow, handcrafted drinks, and John makes wonderful sipping cocktails, ones you can enjoy over time, and who's flavors subtly change as you drink them. If you're looking for tequila shots or Vodka with a twist of lemon, you can get that too, but it's not what's going to keep me coming back.
With John's artistry added to the bar, it is in itself now a destination. So even if you're not in the mood for a fondue meal, you can stop in here before or after (or during) your evening in San Mateo, sit down, watch John craft you a complex cocktail, and slowly savor it.

I think this adds huge value to the San Mateo restaurant scene, since I'm a real fan of the classic cocktail resurgence we're having. I don't have to go to San Francisco or wait in line in San Jose to get a finely crafted cocktail. Plus, if my companions just want a beer, or a glass of nice wine, those are available as well.
2012-03-10 19:40:20 +0000 UTC
[restaurant review]