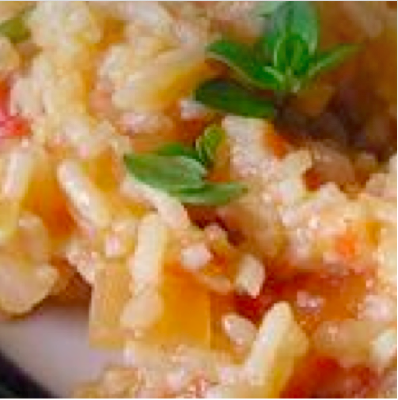 Mexican Rice I
Ingredients
1 1/2 teaspoons vegetable oil
1/2 small small onion, diced
2/3 cup uncooked long-grain rice
1/2 teaspoon ground cumin
1/2 teaspoon chili powder
3 ounces canned diced tomatoes
1 teaspoon salt
1 1/2 cups water
Directions
In a large saucepan, heat oil over medium heat. Stir in onion and saute until translucent.
Pour the rice into the pan and stir to coat grains with oil. Mix in cumin, chili powder, tomatoes, salt and water. Cover, bring to a boil then reduce heat to low. Cook at a simmer for 20 to 30 minutes or until rice is tender. Stir occasionally.
Search, share, and cook your recipes on Mac OS X with
SousChef
!
2011-09-25 00:32:52 +0000 UTC