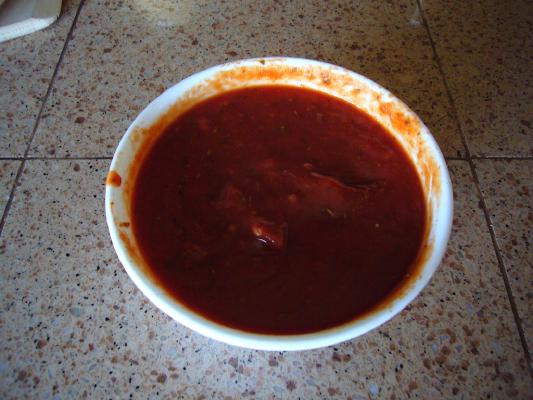 Almost as easy as Quick and Easy Pizza Sauce, but tomato puree (if you pick the right one) has no added salt or ingredients, so adding a little extra salt and spice helps. And, this one has no olive oil added, which some people may prefer.
Ingredients
8 Ounce can of Tomato Puree
2 tsp salt
2 tsp pepper
2 tsp oregano
1 tsp thyme
1 tsp rosemary
1 tsp sage
2 tsp powdered onion
1 tsp powdered garlic
3 cloves fresh garlic, finely chopped or pressed
Directions
Blend all ingredients in a large bowl
Let sit at least 30 minutes for flavors to blend well prior to serving.
2010-03-08 00:04:17 +0000 UTC