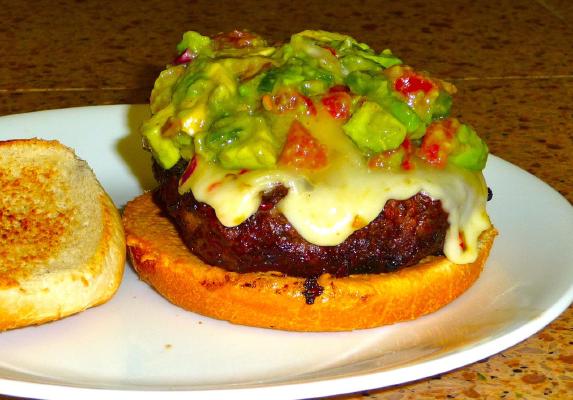 >

Recipe by Ken Wallich
Difficulty: Trivial
Cook time: 10 minutes
Ingredients:
1/2 lb Ground Buffalo
1 hamburger bun
1/8 Cup Hot Guac
2 oz Hot Pepper Jack
1 Tbsp mustard
Heat/cook burger using your favorite method. I prefer them grilled, but you could broil or pan-cook it. Melt cheese on top of burger pattie.
Toast the bun, I like to do that on the grill at the last minute to get a few grill marks on the bun.
Put mustard on bottom of bun, add burger/cheese and top with Hot Guac!
2009-09-11 05:14:19 +0000 UTC