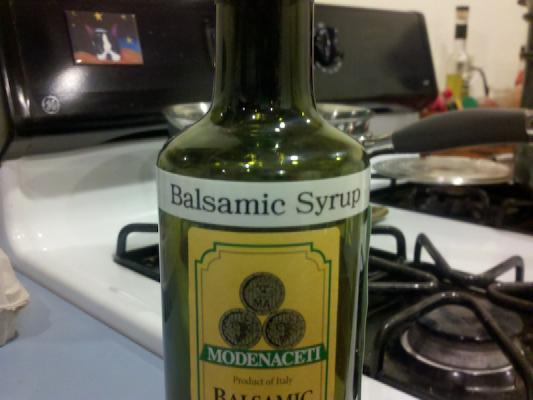 Mindbogglingly easy, astoundingly good.
Take a quantity of Balsamic Vinegar (I use 2 cups).
Put in a saucepan over high heat until it just reaches a boil
Reduce heat to simmer
Reduce by 1/2, stirring occasionally
The result should be thickened, with very intense flavor. Excellent drizzled on salad, bread, ice cream, pizza. Will keep indefinitely in the fridge.


]]>
2010-12-27 23:47:16 +0000 UTC