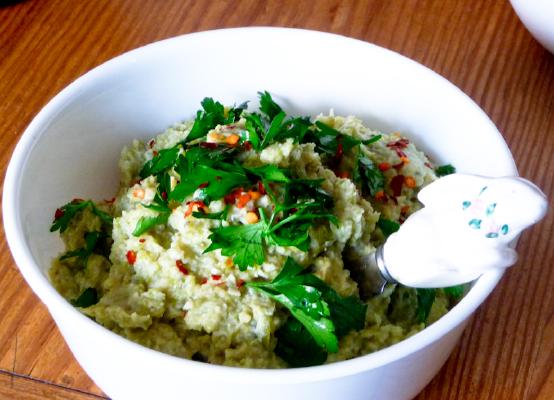 Yet another simple and really tasty treat. Really good on the Savory Almond Crackers.
Prep time: < 5 minutes
Yield: appetizers for 8-12, but the leftovers keep well for a day
Ingredients:
2 Cans artichoke hearts (15 oz, usually)
1 Can de-pitted Green olives (or a cup, if you have an Olive Bar at your local supermarket)
1 tbsp capers (rinsed)
1-2 garlic cloves
1 tablespoon parsley for garnish
1/2 tsp red pepper flakes
pinch of salt
Directions:
Put artichoke hearts, olives, capers, and garlic in a food processor
Pulse for a while until smooth, but still a little chunky
Blend in salt to taste
Put in a serving bowl with red pepper sprinkled on top, and then the parsley
Stand back! This is a party favorite.
2011-09-11 18:01:00 +0000 UTC